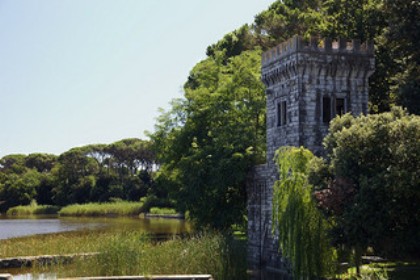 Flavour of salt, taste of the sea ...Torre del Lago Opera Festival

filled by Giulia & Romeo





When you say Versilia it is difficult not to think about songs, movies and magazines from the golden years of Dolcevita… . The Versilia beaches and sea, Forte dei Marmi, Pietrasanta, Camaiore, Viareggio ... but not only.
In the heart of Versilia there are hills, lush vegetation and walks, good food and lots of art.

Puccini Festival in Torre del Lago Puccini

What we propose you it's a thematic weekend, in the wake of Puccini's music that each year is staged at the theater in Torre del Lago Puccini. In the magnificent scenery of Lake Massacciuccoli, at the Gran Teatro outdoors every summer, with a full program of events, relive the melodies of the most famous works by Puccini, in one of the most loved places by Master and source of constant inspiration. Just around the corner from his house, which still retains relics and documents of his intense life ...
It was quite he who gave the idea: "... I always come out here and take a boat to go and shoot snipes ... but once I would like to come here and listen to my work outdoors ..." (Puccini Joachim Forzano in November 1924, before he left to the clinic in Brussels, where he died shortly after.)
From 1930 to nowadays, the Puccini Festival has set up 87 works. During the more than seventy years of history on stage at the Festival Puccini took turns most famous and acclaimed names of world opera. The audience turnout was huge: most of the foreign audience comes from Germany, Austria, France, Great Britain, United States and Japan. Since the eighties the programming of the festival was extended to other forms of entertainment, such as ballet and the works of other composers contemporary of Puccini, and the use of alternative spaces.
Torre del Lago Opera Festival 2013, which will take place from 12 July to 24 August, includes Cavalleria Rusticana by P. Mascagni, The Tabarro of G. Puccini, Tosca and Turandot by G. Puccini and Giuseppe Verdi's Rigoletto. (To see the calendar www.puccinifestival.it)
Torre del Lago Puccini is nicknamed Little Mykonos for the beauty of the place and exhilarating nightlife ...


Pietrasanta

Don't miss a visit to Pietrasanta, nicknamed Little Athens for its wealth of art studios and galleries. It will be nice to stroll through its narrow streets, browse through shops and ateliers, discover the silent presence of Botero who for thirty years now has a house here among the olive trees that accompany the way up the fortress. His art has entered merged with the town: the church of the Misericordia welcomes since 1993 the two large frescoes entitled The Gates of Paradise and The Gates of Hell; Piazza Matteotti provides visitors with an ironic bellicosity of an opulent Roman soldier . The roof of his house carrying a hallmark: a round bronze rooster by short wings in constant expectation of the dawn.
For those looking for a good and cheap accomodation we suggest, after staying there,to book in Lido di Camaiore, a few kilometers from Pietrasanta, at the Residenza d'Epoca Hotel dei Pini, that is an excellent three-star hotel managed with passion by two smart and friendly brothers, who have been able to recreate the atmosphere of the Past.

And do not forget that Valdicastello Carducci, a village of Pietrasanta, gave birth to our famous Nobel Prize Giosuè Carducci ....