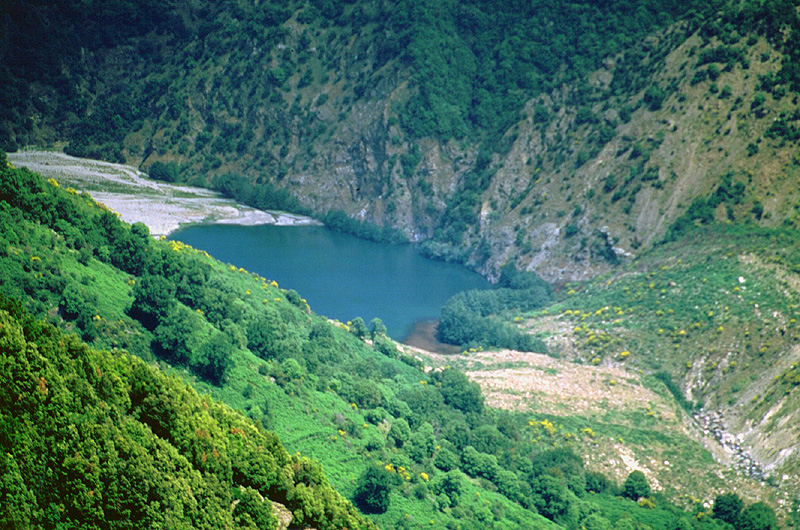 The Aspromonte




filled by Giulia






The long journey through the mountains of Calabria, which in fact endS up on the sea and the spectacular mountains of Aspromonte opening uninterrupted views over the seas that embrace the extreme tip of Calabria, the Ionian Sea and the Tyrrhenian Sea, in an unforgettable 360 degree view from the profiles of the Aeolian Islands and the imposing summit of Mount Etna. The extreme beauty of this mountain only competes with its fame and its contradictions, from the name, while evoking severity and fatigue, should mean "white mountain", name given by Greek populations of the Ionian coast admiring the white rock formations on the eastern side.
The variety of the landscape, with its deep valleys, the steep rocky ridges, the spacious sunny rivers, makes Aspromonte one of the main tourist destinations in the South, recognized and appreciated the last stretch of untouched wilderness of the Mediterranean. From Gambarie, the main tourist center in the area offering numerous recreational facilities and a lift which connects the village with the summit of Mount Scirocco, you can easily reach the Montalto, with its highest peak 1955 meters, where you can go see innumerable furrows rich in river water, which we can barely imagine the source, which after crossing rocky gorges, past waterfalls and through gorges and spectacular enchanted pools, plunge unexpectedly beneath the rocky bed of the rivers. The great abundance of water Aspromonte can be seen along the river Menta, where it forms, between a series of rocky ledges, the famous Maesano Falls, the river Ferraina meets the Forgiarelle waterfalls along the creek Aposcipo, but also in the deep gorges of the Fiumara La Verde or along the course of the Fiumara Buonamico, where a huge landslide in 1973 has allowed the formation of Lake Constantine, a small stretch of water located between the vertical sides of rocks and Mediterranean vegetation.
Many know the Aspromonte area as: Brigante path, who trails connecting Gambarie to Stilo, the English's path (Anglo-Saxon name taken by landscape architect Edward Lear, who in 1847 travelled by foot the Aspromonte), Italia path, promoted by the Italian Alpine Club, which connects to the longest hiking trail that crosses Italy from Sardinia to the Alps along these paths, landscapes and scenery are constantly changing, alternating forests, waters and rocks in a succession of jarring contrasts, as varied and fascinating to touch the strangeness. Of particular interest is the Polsi Sanctuary and the Valley of Monuments, which are raised by a dense forest and huge blocks of rock monuments, including the famous Pietra Cappa,, over 100 meters high.