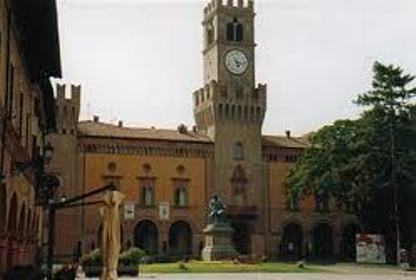 Busseto




filled by Giulia






For lovers of classical music, and those curious about the lives of great musicians here is a destination for a Sunday without inspiration.
Village known for the birth of Giuseppe Verdi. (1813-1901). In the main square, Piazza Verdi, as well as the ancient palace of the town and the castle is the small Teatro Verdi. 4 km to the south east is Roncole Verdi, where you visit the humble birthplace of Giuseppe Verdi. 4 km to the north, the Villa Verdi in Sant'Agata (1849) where he maintains the master apartment.
Good lunch at Buca, a restaurant where for more than one hundred years you can taste the real culatello.